Thank you for joining our email list!

Please check your email inbox. You will be receiving an email from us shortly welcoming you to our email listing. If you do not receive a confirmation email, please contact the staff at Evandy's by sending a message to webmaster@evandysboatel.com.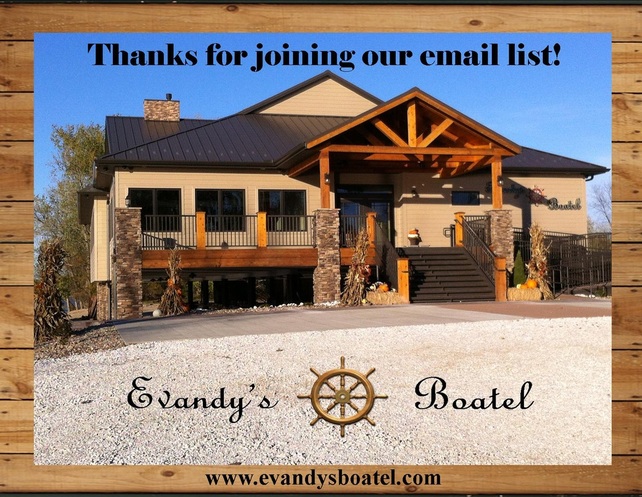 ---
Privacy Policy
Our mailing list is used to keep you and others informed about Evandy's Boatel. We do not share or sell your information to any third parties. We may use data from the list in the form of aggregate statistics, which do not identify you, but are used in developing target demographics in our marketing efforts. Thank you.